This custom made portrait makes a unique gift to surprise your loved one. It is a great gift for birthdays or any occasion. Each portrait is carefully and lovingly hand drawn and painted using your photograph as a reference. To get this started I will need a high quality, clear photo, the more details I can see, the better the final result. Good focus and high pixel quality helps. I can help in selecting the best image if you send me several photos. The actual time it takes will depend upon how many orders I have at the time. I will email a photo of the finished portrait to you for approval before shipping. Your satisfaction is very important to me. Full payment is due before I mail your portrait out. I prefer PayPal, as it is the easiest and quickest method of payment.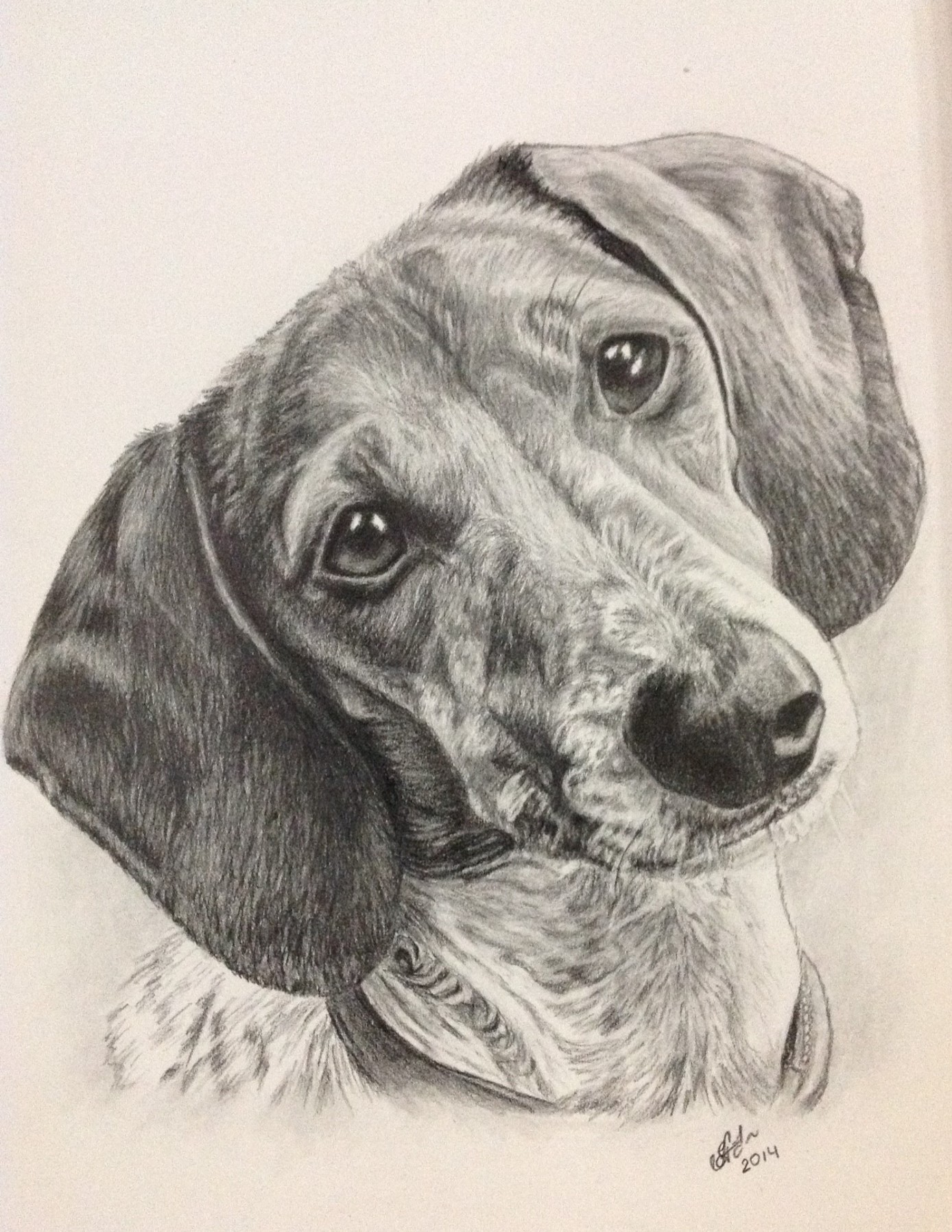 Prices for pet portraits.

For graphite pencil: 8x10 $120
9x12 $140
11x14 $160
For colored pencil: 8x8 $120
8x10 $150
9x12 $170
11x14 $195
This is just for one object with plain background. Any additional object is extra. All pencil drawings will be sealed with fixative spray to prevent smudges. I use only professional grade materials and high quality acid free paper.
For acrylics: 11x14 $350+
12x16 $400+
16x20 $450+
This is just for one object. any additional object in the portrait is extra. Solid or mottled background is free, detailed background is extra. I use professional grade acrylics and I varnish it after it is done to preserve painting. I am now requiring a 50% non-refundable deposit before I start any work on portraits.
Your artwork will be packaged with the utmost care and protection. I will ship it to you via priority shipping with tracking number and insurance. Cost of shipping is extra.